Life Is Good "mp3 download"- Radio Version
 - $0.99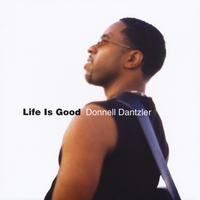 The "Life Is Good" single is the title track from Donnell Dantzler's forthcoming CD "Life Is Good". The hot new "single" is a R&B song with a "feel good" vibe, that resonates with anyone who has gone through and continues to get through this thing we call Life! Enjoy the smooth and original vocals, lyrics and music by Marquis recording artist, Donnell Dantzler.  Purchase and Download the  "Hot New Single" for Just $0.99 Today!
_
What's It Gonna Be "mp3 download" - Single
 - $0.99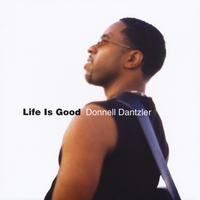 "What's It Gonna Be", is a second single from Donnell Dantzler's upcoming "Life Is Good" CD.   The song captures the essence of many of today's relationships that go back and forth with two people trying to stay together. The edgy yet, smooth R&B influenced track tells a story that both, asks a question and provides an answer to the most basic relationship question.  "Do we stay or let it go?" Though sometimes, we're so prepared for the answer.  So, as the song say's, "What's It Gonna Be?"  Purchase the insightfully cool R&B track for only $0.99 Today! 
Show Me Love CD at CDBaby.com
_
Deliver The Difference - Free Download